Phoenix
The Worlds Best Dog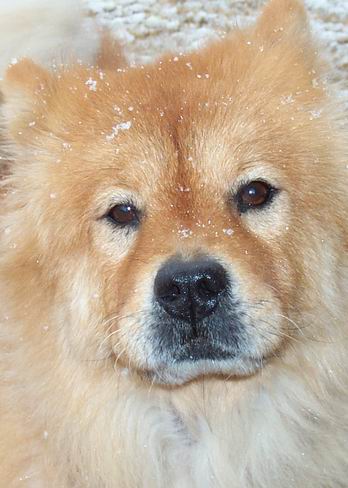 This is our dog Phoenix. Yes, there is a story that goes along with her as well.
While I was stationed at Whiteman Air Force Base in Knob Noster, Missouri in 1992, I was talking with some friends one night on duty. One of them happened to mention that their girlfriend's daughter had a dog and she wasn't being taken care of. He went on to say that his girlfriend had instructed him to either find a new home for the dog, or to take it out somewhere and shoot it to put it out of its misery. I mentioned that I wasn't really a dog person and had always had cats, but if he couldn't find anyone else, I would take her.
Well, a few days past and my friend approached me and said that he couldn't find anyone to take the dog, and wanted to take me up on my offer of a home. Well, keep in mind, I was living in a small trailer house with three cats at this time. I hadn't had a dog since I was a little kid, and I didn't know much about taking care of one. Cats pretty much take care of themselves, but a dog would need more attention and care. I said I would do what I could and we made plans for him to bring her over on our next day off.
The day came when he was to bring her by and I was ready. When they pulled up and opened the door, out came this dirty, stinky dog that looked like she hadn't been bathed or groomed ever. After spending some time getting to know her, I decided we needed to clean her up so we headed for the tub. It was pretty hard getting her clean because her hair was so matted. Several knots of hair just would not comb out had to be cut out.
After the bath and grooming, she seemed like a completely different dog. I decided on the name of Phoenix after the bird that rose from the ashes. It didn't hurt any that she had red hair either.
For the first year or so, Phoenix was very skittish around people, and any sudden move would send her running away. Now, she loves being around people and the more attention she gets, the more she wants. I could not have asked for a better dog.
At around 10:25am 5/22/2004, Phoenix was put to rest. After many years of living with arthritis, her legs simply could no longer support her and she was beginning to have pain to the point of screaming. This is truly one of the saddest days of my life. Phoenix is and will continue to be very missed in our lives. There will never be another dog like her in my life. We Love You Phoenix!