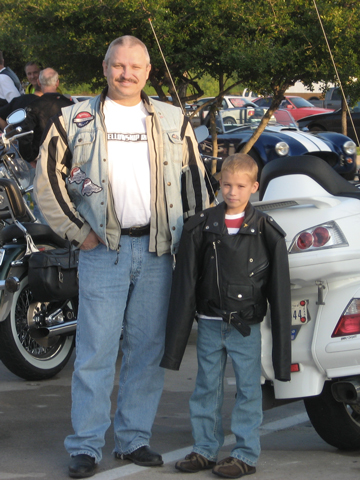 My name is Michael Hampton. I am a computer programmer/manager who specializes in UniData, MS Visual Studio and general problem solving. I have been programming computers as a hobby since 1981 when I bought my first computer, a 4k Tandy Color Computer. I began programming professionally after leaving the US Air Force in 1992. For the past 10+ years I have been employed by HealthAxis where I manage a team of programmers performing digital imaging and data capture of insurance forms.
I am over 45 years old and happily married. My wife's name is Karen, and she is a CPA in the tax department of a large home security company. I have a daughter, April, who lives with her husband Heath and my grandson, Kolby and my granddaughters Alyssa and Cathyrn in Oklahoma.
After about six months of missing Phoenix, Socrates. and Mystery and morning their loss, we finally decided to fill the emptiness in our house with two new additions, Ranger and Tonto. They are brothers who look nothing alike but who are living up to their names quite well. Unfortunatley, Tonto came down ill with FIP and is no longer with us. However, so as not to have Ranger be by himself during the day, we adopted Zorro! (picture soon)
Karen and I enjoy riding on our motorcycle. Our most recent trip was a trip through Colorado for a week. It was quite an adventure. I've been riding on and off since 1982, with about 5 years professionally while in the Air Force serving on motorcycle patrol while stationed in the Philippines. I finally have some pictures to show of some bikes I've owned and ridden though the years.
I like taking pictures with my digital camera, and also play around with digital video. My main equipment consists of a Canon 5DmkII SLR for still images and a Panasonic PV-GS400 mini-dv camcorder for video. I have posted a few videos here that I have made of family events. I hope you enjoy them. (See the links to the right)
For my Bible research and study, one of the most important things you can ever do, I have found the E-Sword program to be great! It can be downloaded for FREE from www.e-sword.net. When I was looking for study software, I was seeing everything from $50 to $700, many of which don't have all the features of this program. I HIGHLY recommend it to anyone serious about learning more about the Bible.